Is your RV looking a little tired these days? Maybe the decor is outdated or perhaps the inside hardware is a little more drab than fab? While a complete makeover might be out of your budget at this stage, there are several quick fixes you can do that won't break the bank. In this post, we take a look at 7 simple ways you can update or remodel your rig, which will have your wheels looking refreshed and ready for your next road trip.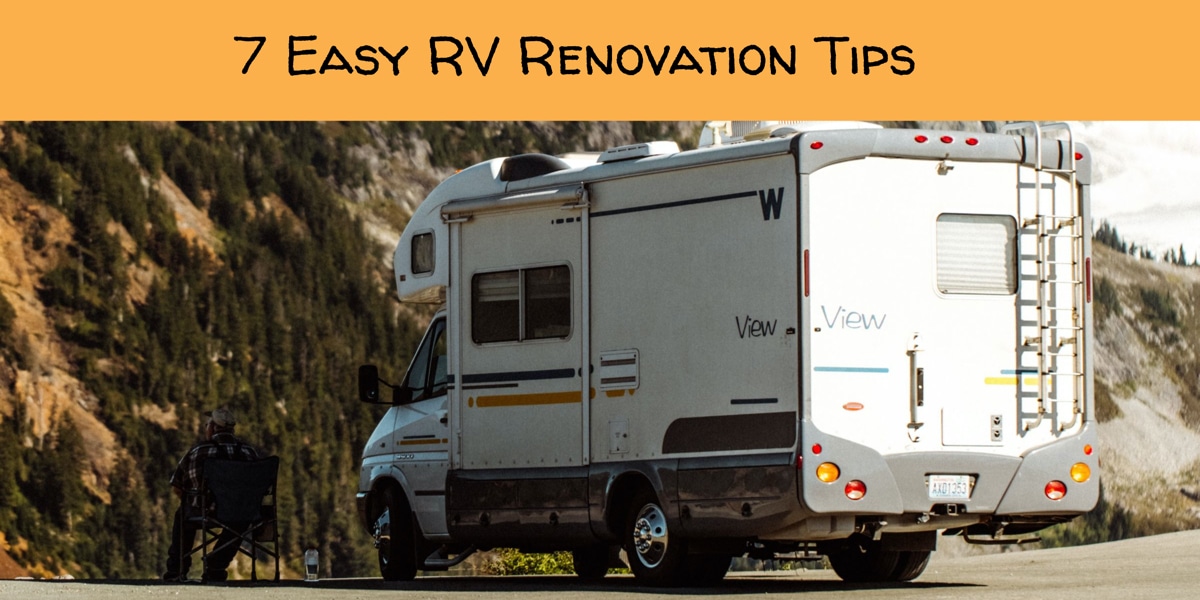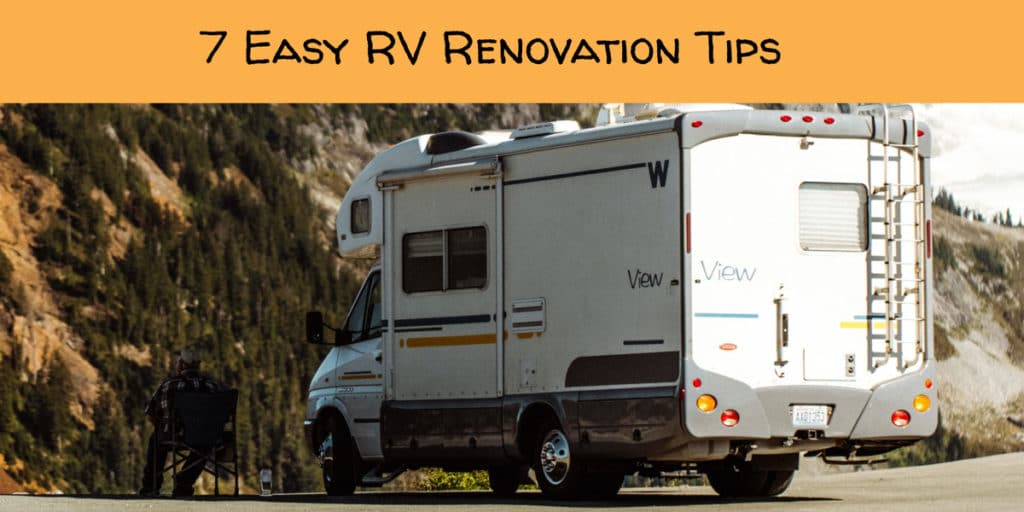 Tip 1: Paint, Paint & Paint
As with a house, a new lick of paint can completely transform a space. Light colors will make the area seem more spacious and a crisp, cool white will give you a wonderful new blank canvas to work with. And, choosing warmer colors will help create a cozier feel within your RV. Not ready to commit to a strong color throughout? You can always do a single accent wall that's bright and bold. 
Tip 2: Replace the Furniture
Nothing says outdated than your aunt's old floral sofa, right? Ditching tired furniture (such as tables, chairs, and stools) and replacing them with new items is another quick and easy way to instantly update your RV.  Modern, functional furniture will quickly breathe new life into your mobile home. 
Tip 3: Add Backsplash in the Kitchen
Adding a backlash to your kitchen will create an instant sleek and stylish feel. There are so many colors and patterns to choose from that can complement your new and improved space. If you can't do the real thing, those peel n' stick backsplash sheets will also do the trick.
Tip 4: Update the Countertops
Another great way to spruce up your RV is to replace your countertops. While there aren't too many countertops to start with, it's another affordable and small change that will make a big difference. If you're not up to the task of replacing your countertops, you can simply paint them. 
Tip 5: Replace Your Soft Finishes
An easy way to spruce up your RV is to replace all your soft furnishes. This includes items such as your RV's curtains, blinds, bedding, throws, and towels. Nothing says refreshed like crisp new bed linen and fluffy new towels, eh? You'll be surprised at how big a difference this mini-makeover can make.
Tip 6: Fix Up Your Floors
A sure way to transform your RV space is to replace your floors. Most older RVs are carpeted, and if these carpets are looking a little grubby it might be time to think about swapping them out for wooden floors. While real hardwood floors will look beautiful, some might be too heavy for RV weight limits. Laminate floors look like wood and cost a whole lot less. 
So, there you go, a few easy ways to update the interior of your beloved RV. But really, your remodel options are endless, and you can turn this into a fun project. While it may take a bit of time, we promise these changes will be well worth it. And, they will make your RV feel more like a home, and ready for your next adventure. 
Coach Specialist Renovations
Whether you need new flooring, lighting, or a complete interior remodel, Coach Specialists of Texas is here to help. Below are just a few of the renovations that we can assist with::
RV Flooring Experts:

We'll discuss what you'd like your floors to look and feel like, and then we'll present a few options (such as laminate, vinyl, and carpeting) that will work best. 

LED Lighting Conversions:

If you'd like to convert the lighting in your older RV to LED, the team at Coach Specialists can get the job done for you quickly and effectively. 

TV, Satellite, and Audio/Video Upgrades:

On top of technical upgrades, we can also upgrade TV's and the cabinetry around them as well as install any audio/video equipment that you need.

Solar Upgrades:

We can help you build and install a solar package that will allow you to go off the grid for extended periods of time or get a little extra charge while other sources of power may not be available.

RV Furniture Upgrades

: If you have worn down couches and captains chairs or just want to modernize with new colors and materials, we can put together a furniture package that fits your needs.

RV Accessories Upgrade

s: This covers everything from tow bars, awning upgrades and installation, additional air conditioners added, washer and dryer installation, tankless water heater upgrades, and more.
We also offer complete RV kitchen remodels, complete RV bathroom remodels and complete paint scheme updates Also looking for an RV service? Contact us today to find out how we can also assist you with any of your RV renovations, RV services, and repairs. Call us on (817) 842-1144 or complete our contact form here.