RV Repair in Mansfield, TX
Are you looking for professional RV repair in Mansfield, TX? Look no further. RV repair and renovation is Coach Specialists' sole purpose! We offer the full range of RV repair services from water damage to collision repair. We have a paint booth large enough to paint any length motor coach, OEM equipment just for RV roof repairs, and space dedicated to custom RV upgrades.
Having your home-on-wheels repaired has never been simpler. Our team of certified technicians is educated and trained regularly in order to keep the team on the leading edge of industry know-how. You can feel comfortable leaving your RV with us because of the following:
1. Our Guarantee
Our professional team makes it easy and gets it right. Guaranteed.
2. Our Communication
We take customer service seriously. We aim to solve your RV problems in a friendly, informative fashion. You can expect regular updates via phone, email, text - we'll keep you in the loop.
3. Our Speed
Our technicians won't have you waiting long. Our aim is excellent, efficient work that will get you back on the road as soon as possible.
Three Drop-Off Locations For Your Convenience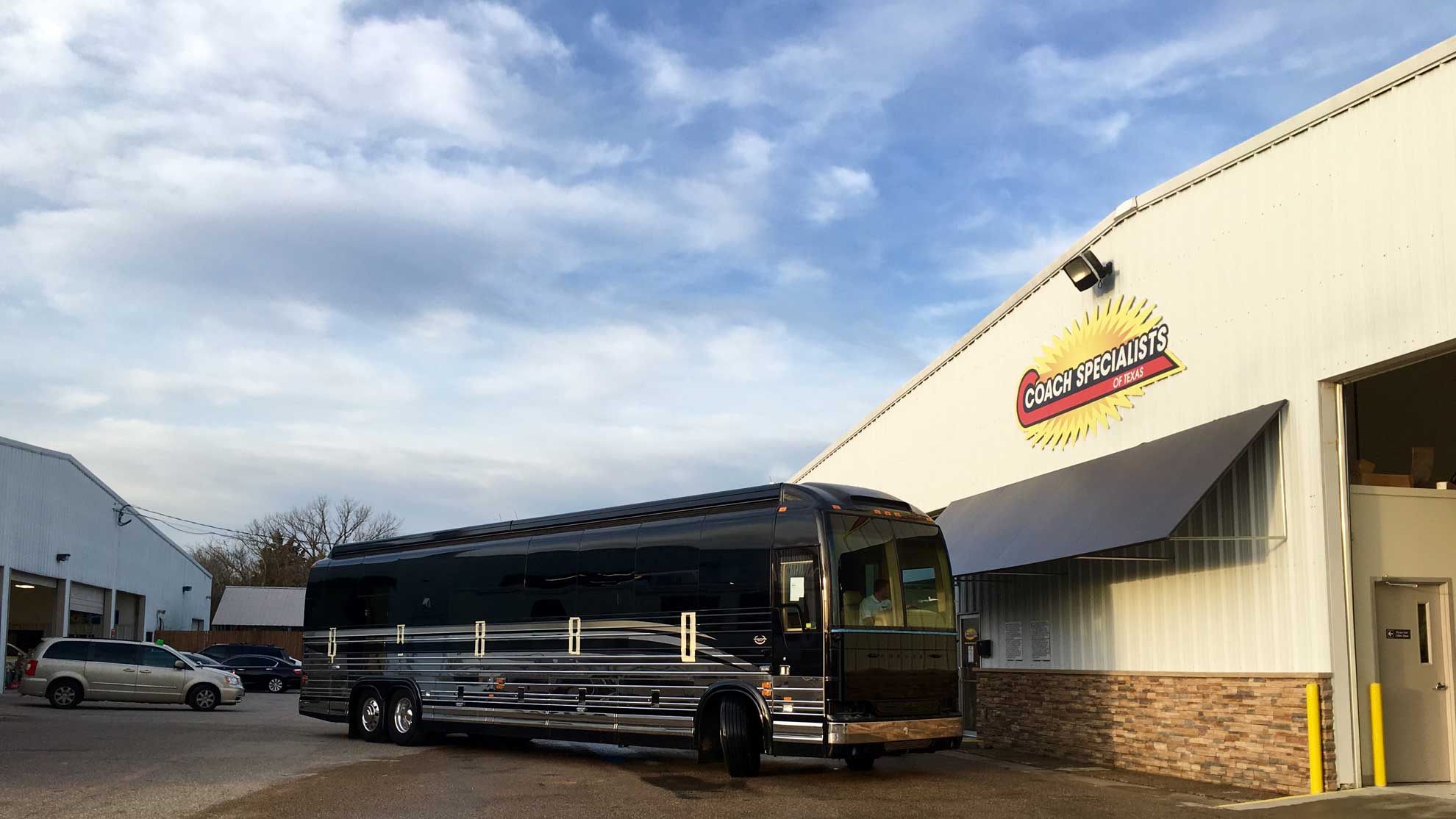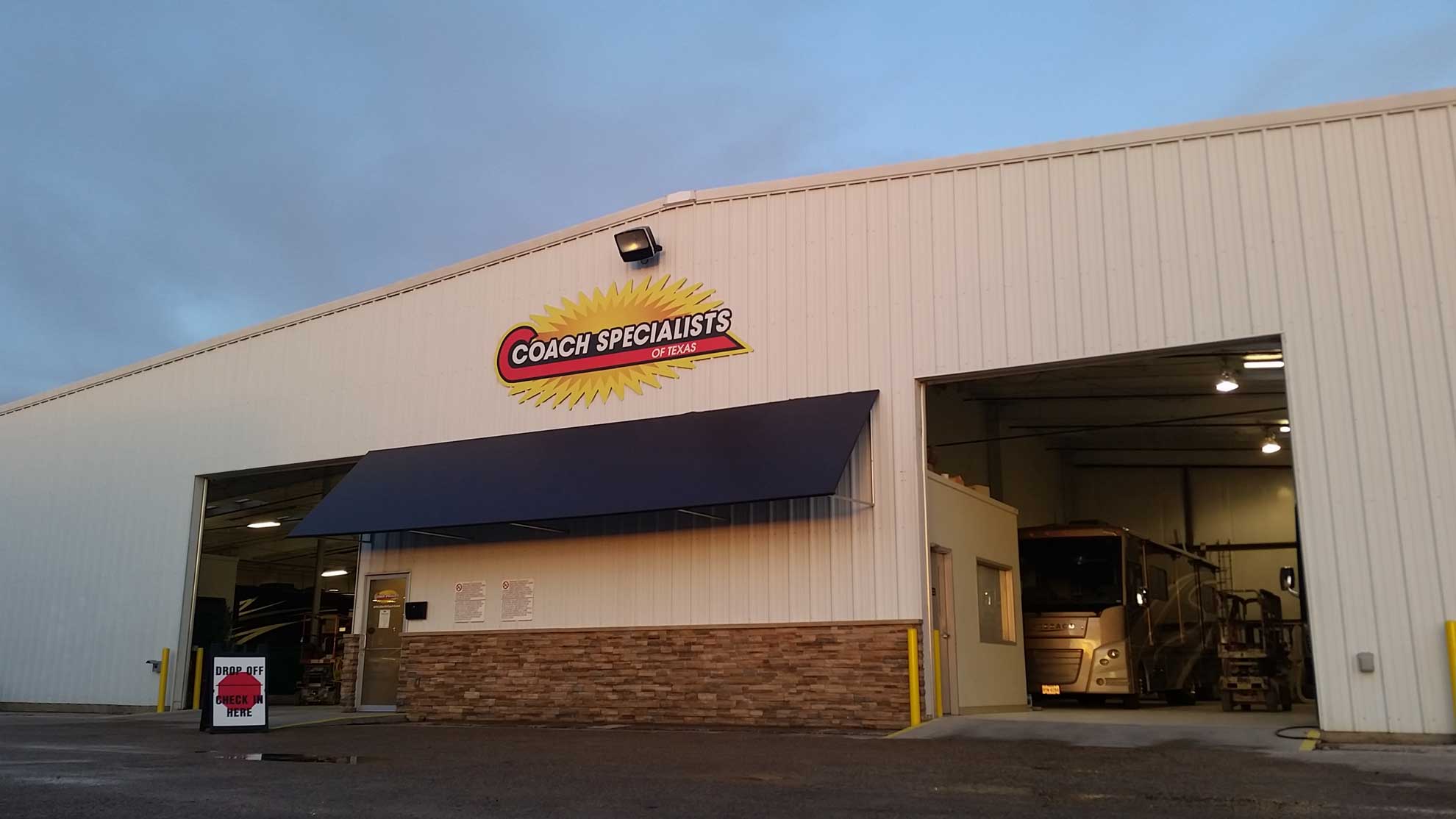 This is one of two repair facility locations and is considered our home office. Note: Our shop is located BEHIND Service King Mansfield body shop.
1570 Highway 157 N.
Mansfield, TX 76063
Tel: 817.842.1144
Fax: 817.842.1143
We have a reputation for excellence in the Mansfield Area as a full-service RV repair shop. As a leader in the industry, we offer a wide array of services from preventative maintenance to complex repairs involving blueprinting and reconstruction to OEM standards. We invest heavily in equipment, training and technology that allow us to tackle repairs. It's simple - we strive to be the best and are always aspiring for the next level of excellence.
Regular maintenance is the best way to look after your RV
RV Mechanical Systems Repairs, RV AC Unit Repair, RV Refrigeration Repair, RV Hydraulic System Repair, RV Suspension Repairs
RV Renovations in Mansfield
Is your RV starting to look a little dated? Come to Coach Specialists for RV renovation in Mansfield, TX
Complete RV Kitchen Remodels, Complete RV Bathroom Remodels, Complete Paint Scheme Updates, RV Flooring Experts, LED Lighting Conversions
RV Collision Repairs in Mansfield
Been in an accident? Don't waste any time, contact us for RV collision repair in Mansfield, TX
Complete Collision Damage Repair, Delamination Repair, RV Hail Damage Repair, Sprinter Van Repair, RV Slideout repair
RV Devastation Repairs in Mansfield
Fire or water damage is an unfortunate event, but it happens frequently enough that we have
 established ourselves as the go-to shop to fix such accidents in the Mansfield, TX area.
RV Roof Replacements in Mansfield
The elements and age take their toll on RV roofs, so it's essential to have it inspected annually to ensure there are no barriers to entry for water. If your RV roof has sustained damage, we have a dedicated OEM Roof replacement department that specializes in only roofs. RV Hail Damage Repair, RV Sealants Removal & Replacements, RV Water Leak Repairs, RV Roof Vinyl Replacement
RV Pick-up and Delivery in Mansfield
If you are unable to get your RV to us, don't fear. We offer a pick-up and delivery service in Mansfield.
If you have any questions regarding your RV repair in Mansfield, TX or getting your RV in tip-top shape, give us a call at 817-842-1144 today!