You've purchased a new RV, and you're ready to begin life on the road, but you have a problem. Your RV's interior doesn't look the way you'd like it to look. Alternatively, perhaps you've already been enjoying the freedom of the open road in your RV, but now, you've realized that the interior design of the space isn't working for you. Whether you need new flooring, lighting, or a complete interior remodel, Coach Specialists of Texas is here to help.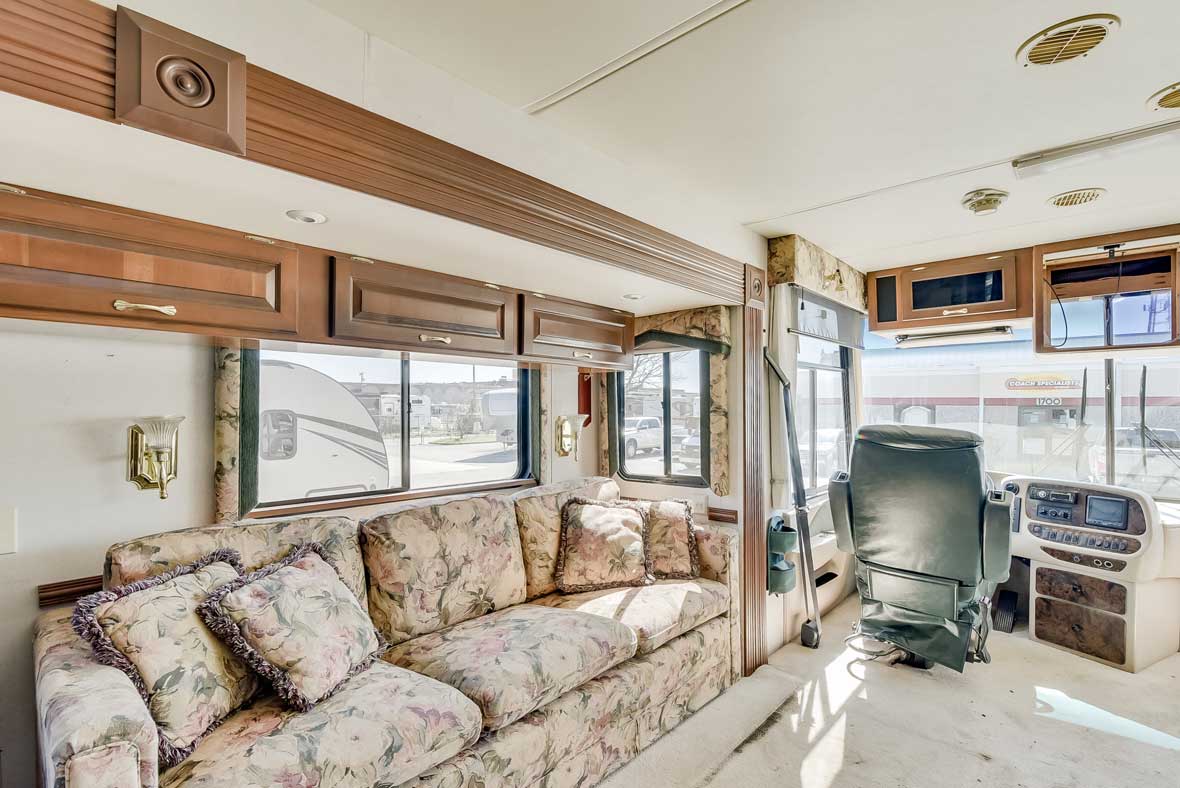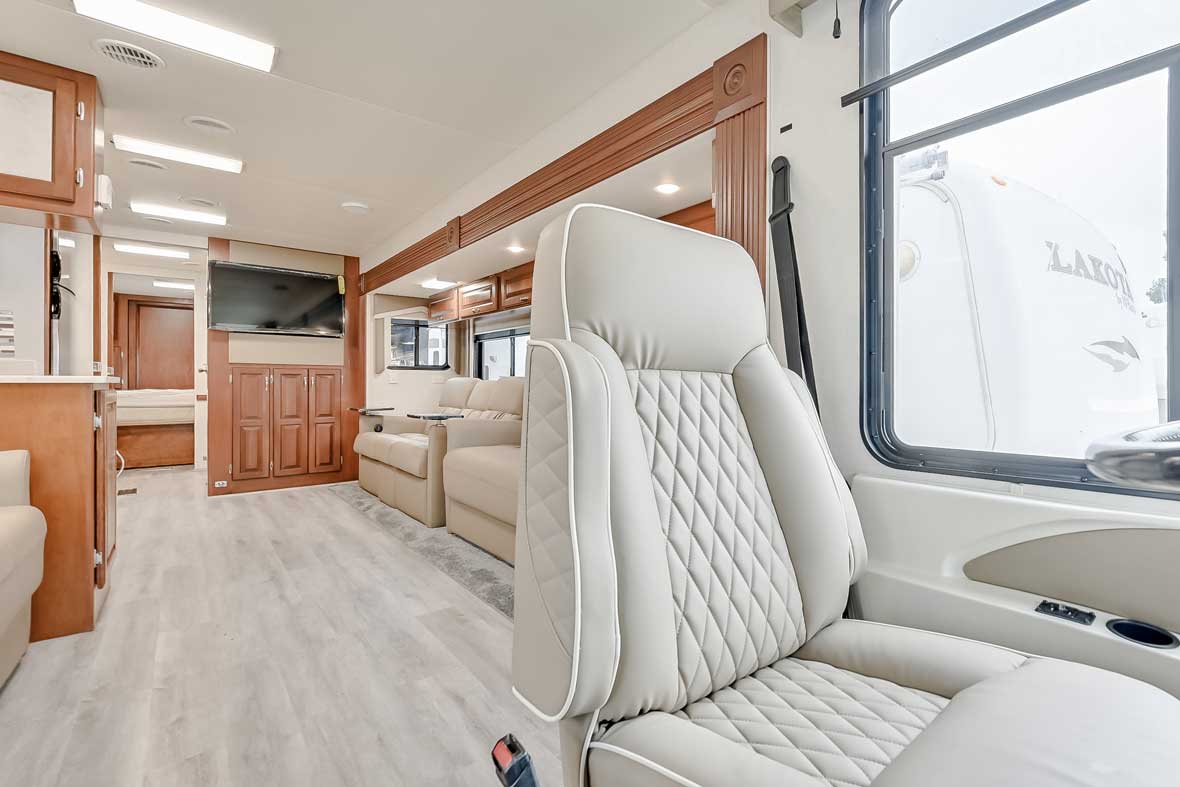 TV, Satellite and Audio/Video upgrades
Smart TVs and Entertainment packages can be a great way to keep you in touch and entertained while you're traveling. We can upgrade TVs and the cabinetry around them as well as install any audio/video equipment that you may desire.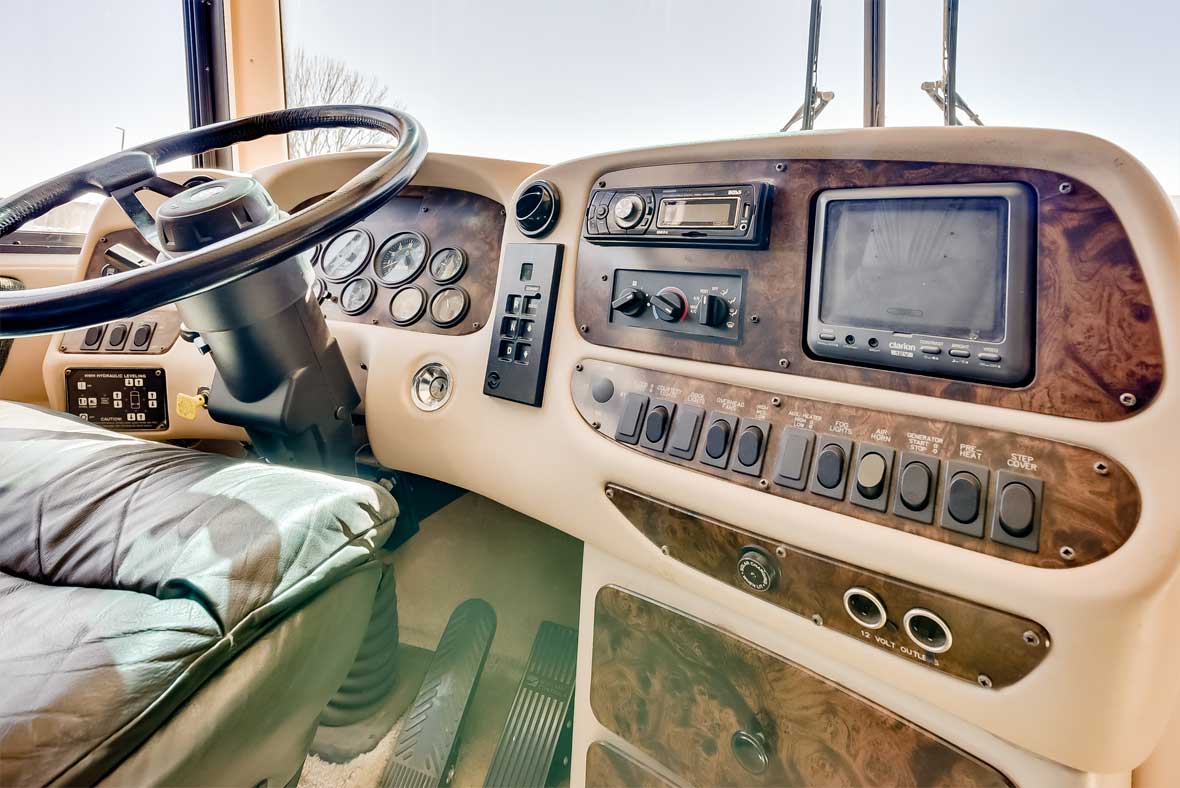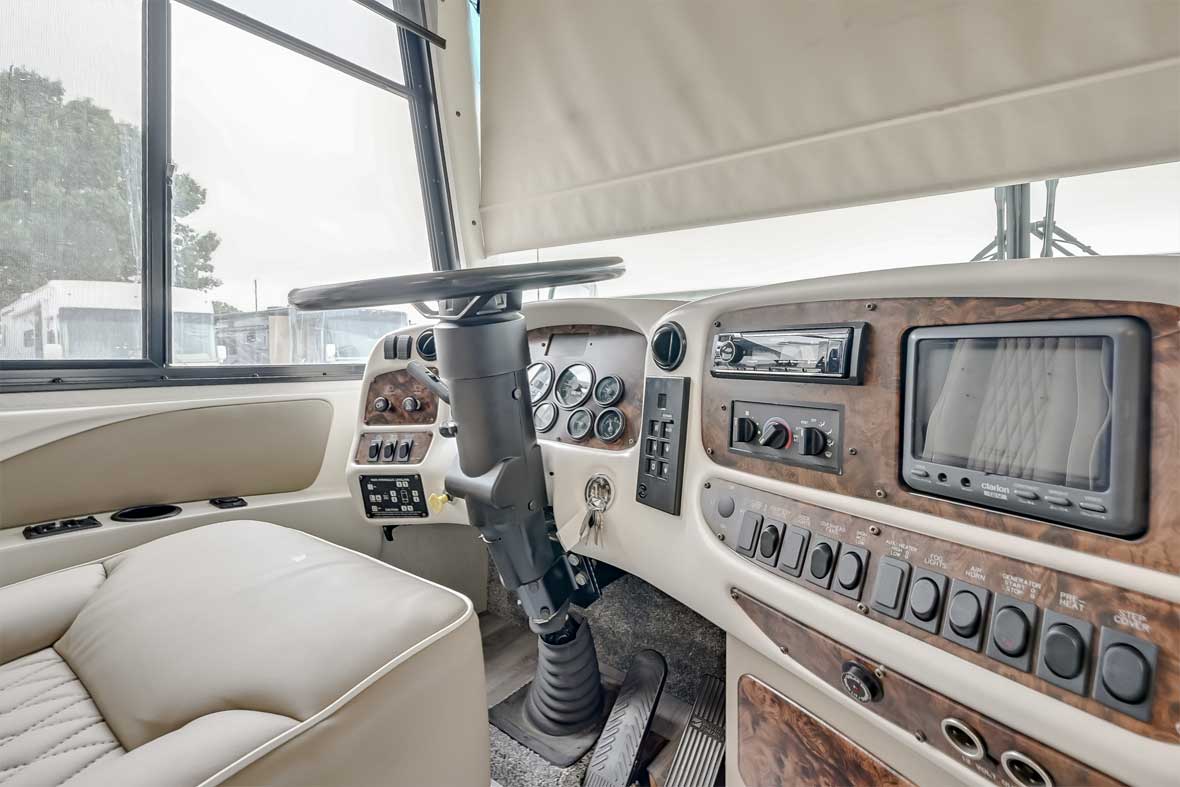 Many RV owners are wanting to spend more time off the grid. We can help you build and install a solar package that will allow you to boondock for extended periods of time or just get a little extra charge while other sources of power may not be available.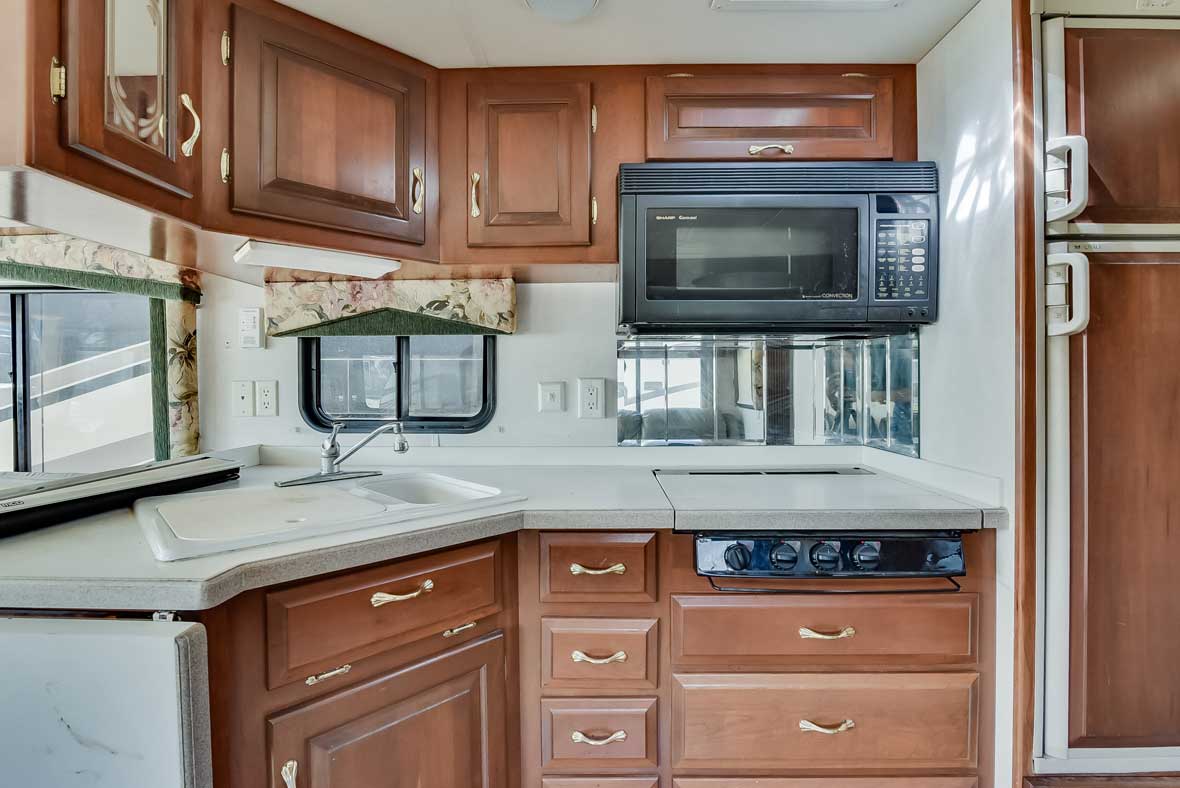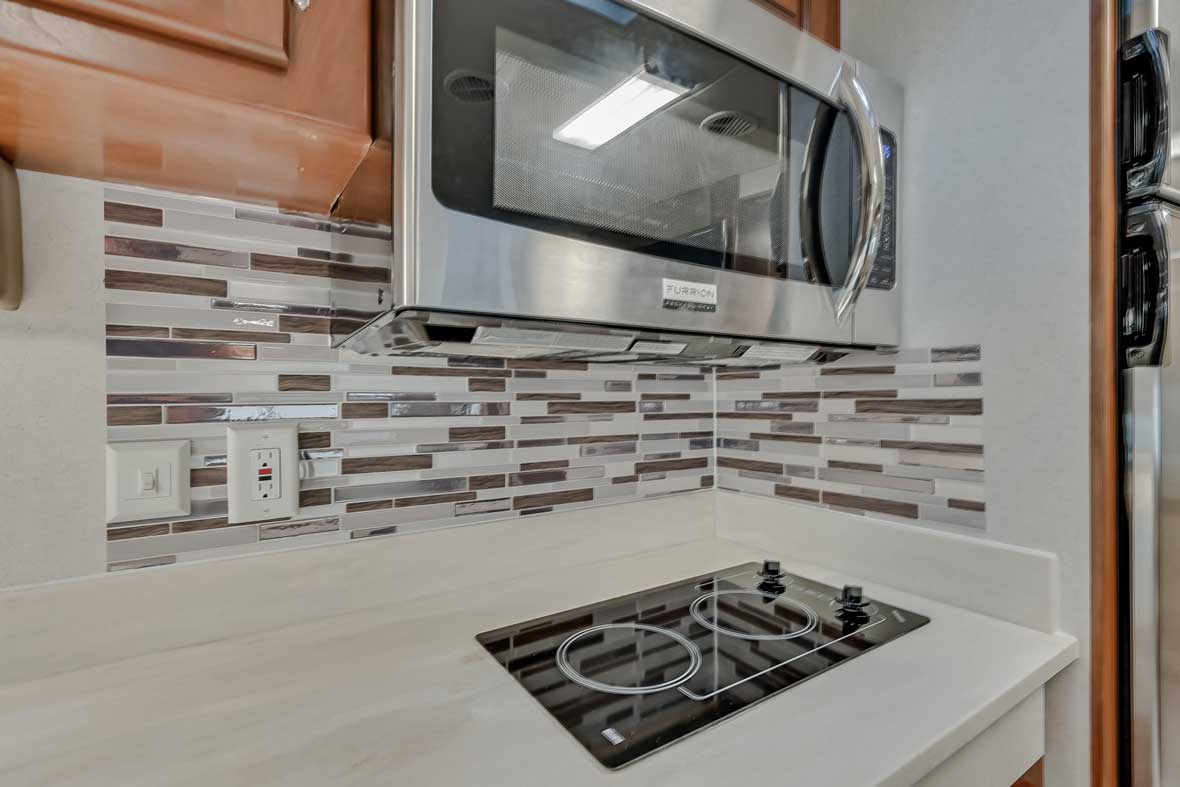 RV furniture manufacturers have gotten very competitive in the last few years making furniture upgrades very cost effective with a wide array of options! If you have worn down couches and captains chairs or just want to modernize with new colors and materials, let us put together a furniture package that fits your needs!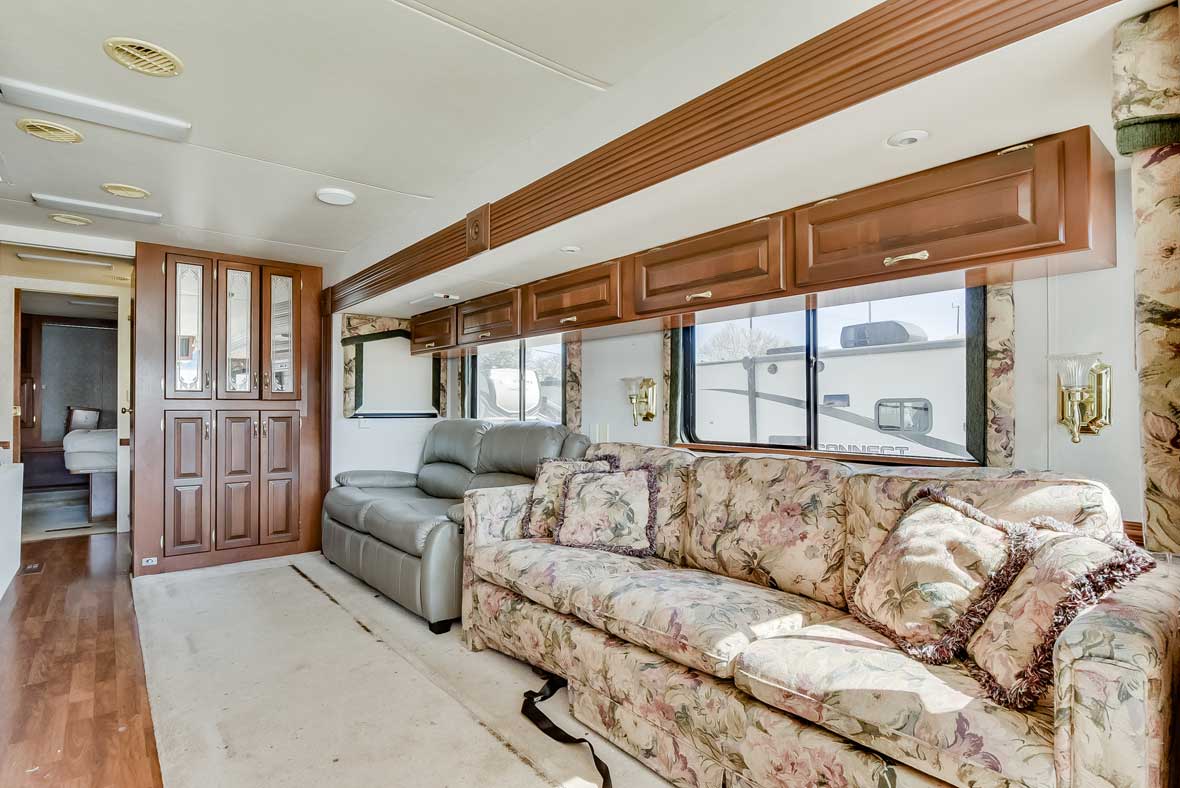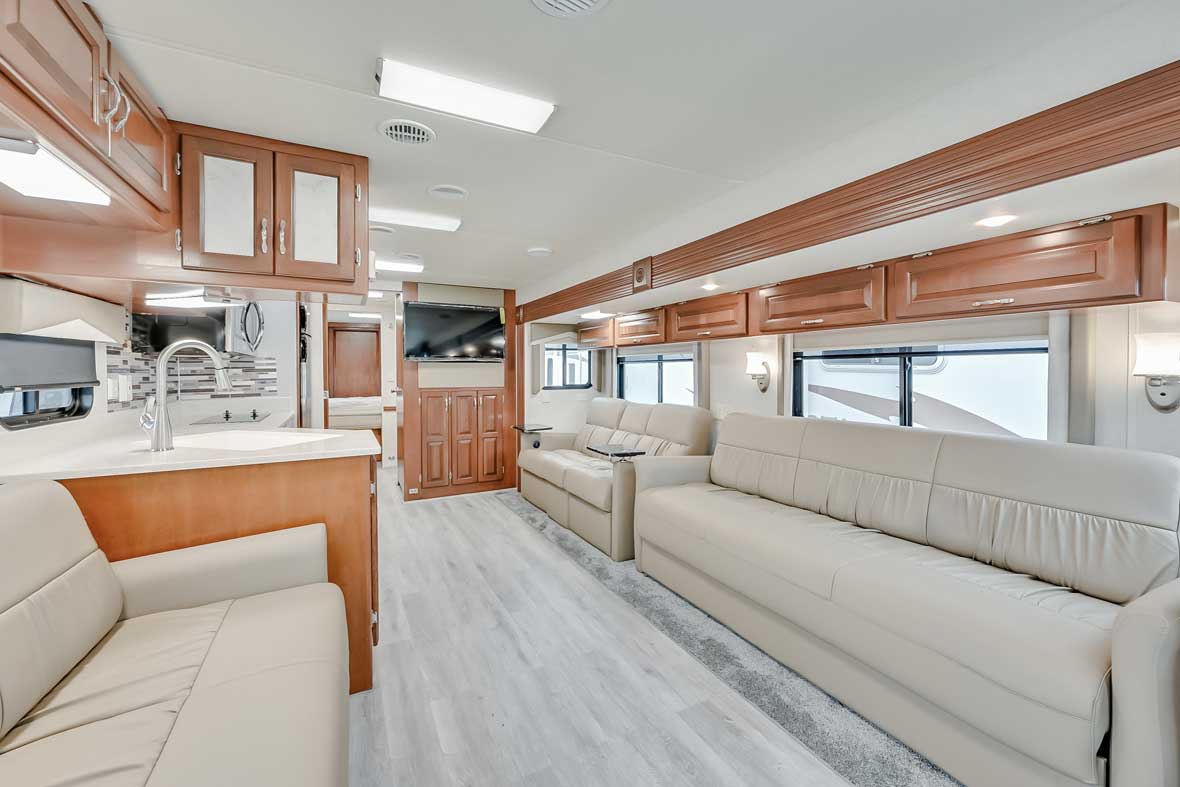 Without a nice floor, life in your RV might get uncomfortable. Coach Specialists of Texas can help you upgrade your floors. We'll discuss what you'd like your floors to look and feel like, and then we'll present the options that might work best. There are a variety of materials that can be used for RV flooring, such as laminate, vinyl, carpeting, and wood. We'll figure out what will work best for your RV.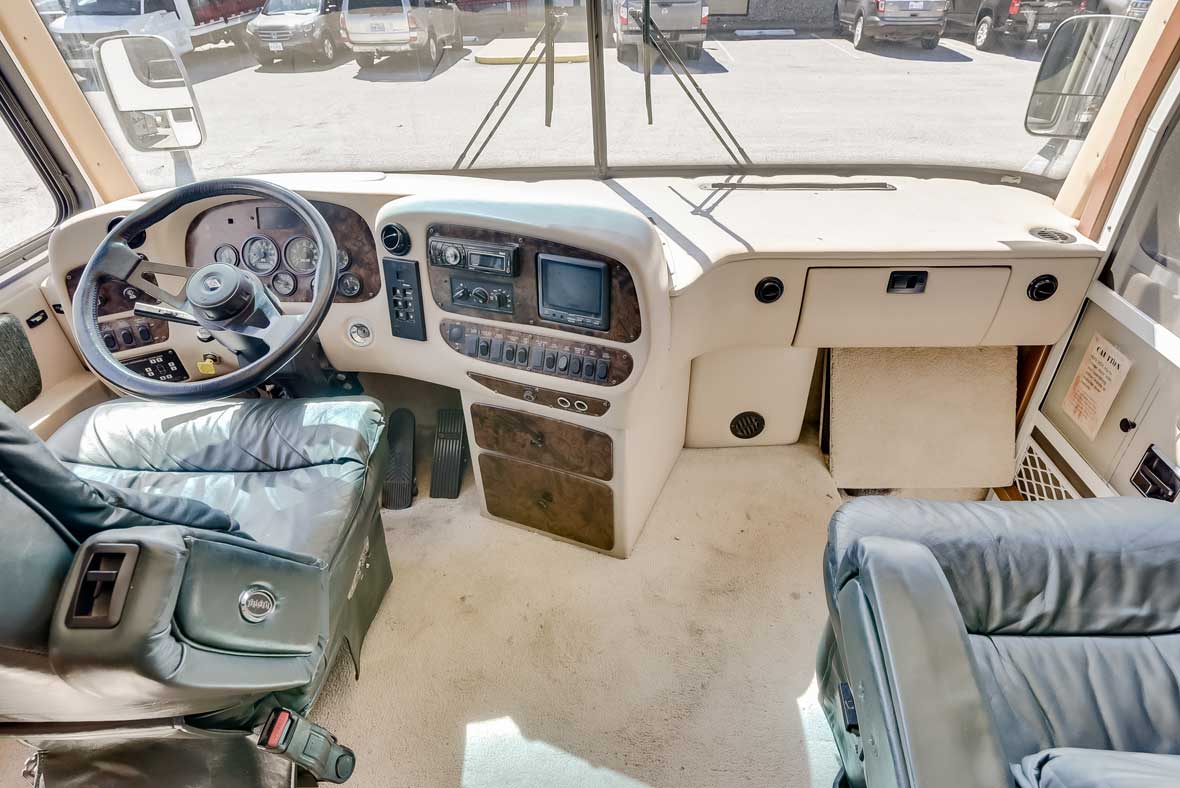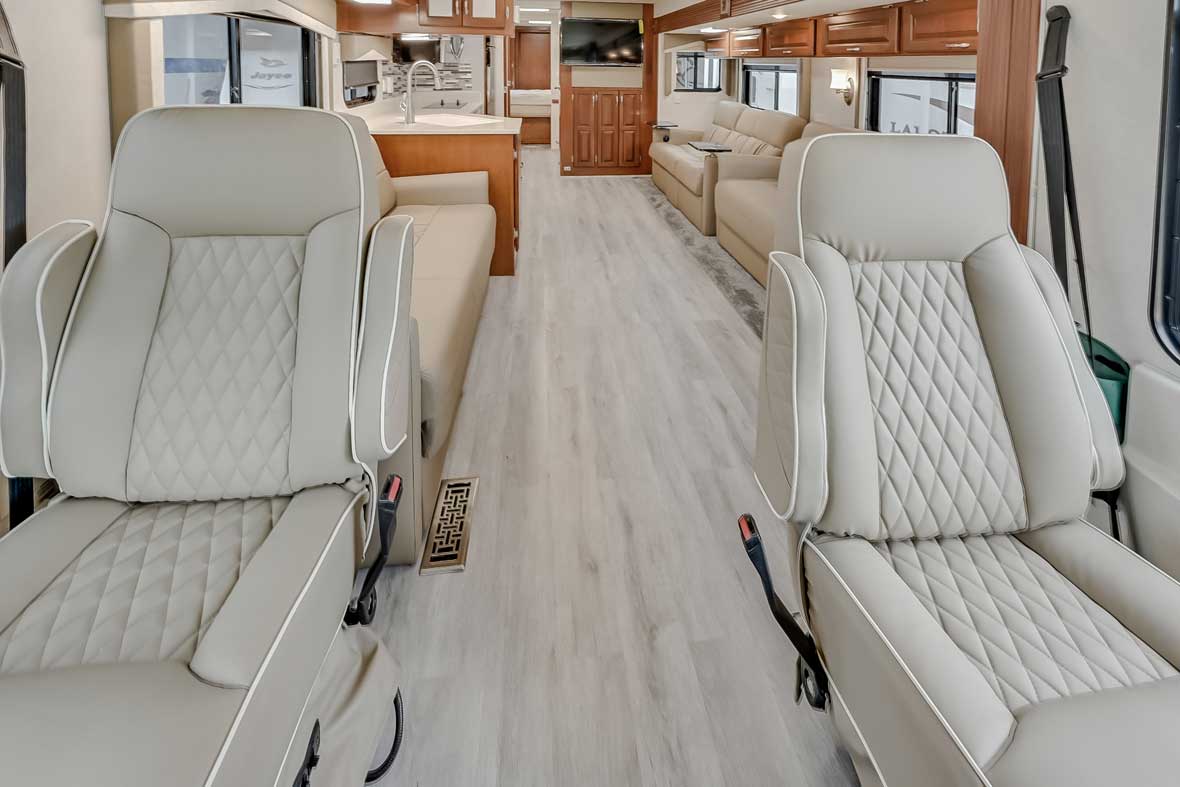 LED lights are dependable and efficient, and they can help you save money. The bulbs are also safer than other varieties of lighting, which can sometimes present a fire hazard. If you'd like to convert the lighting in your older RV to LED, the team at Coach Specialists of Texas can get the job done for you.
Along with installing new lighting and doing general renovations, we also offer RV repair. Come to us, and we'll get your RV fixed, updated, and back on the road in no time. Give us a call today for more information.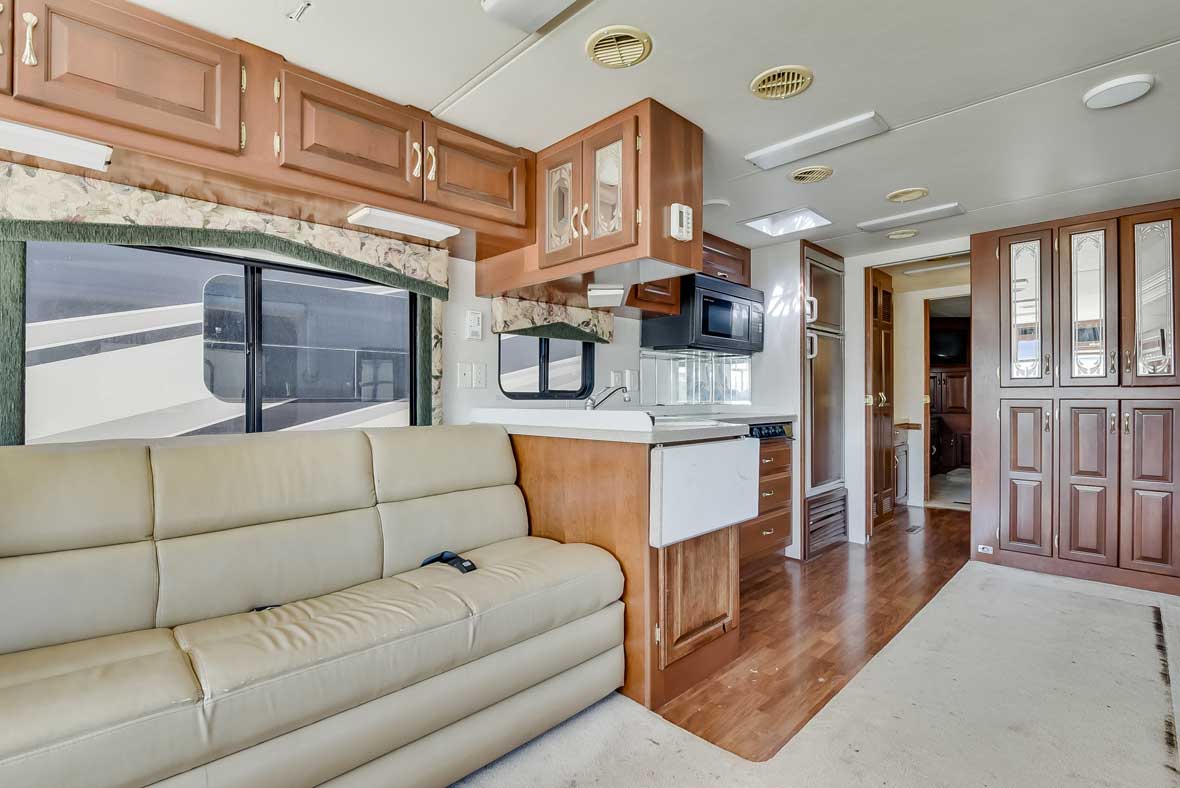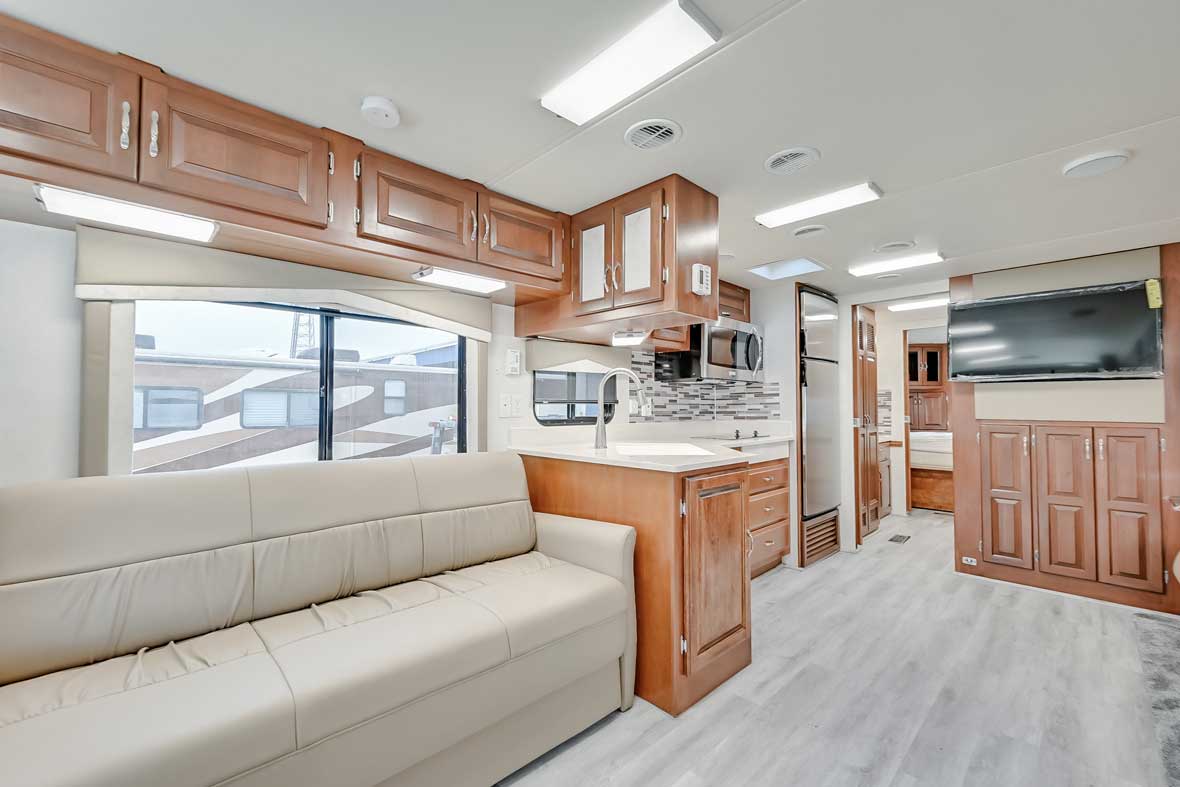 RV Accessories and Upgrades
We can help you tailor your RV to fit your specific needs and lifestyle. Tow bar and braking packages to safely tow your vehicle behind your motorhome will allow you flexibility and safety when you travel. Other accessories include: Awning upgrades and installation, additional air conditioners added, washer and dryer installation, tankless water heater upgrades, towing stabilizer hitches, suspension steering stabilizer and anti-sway bars, automatic leveling systems and more! Let us help you make your RV yours today.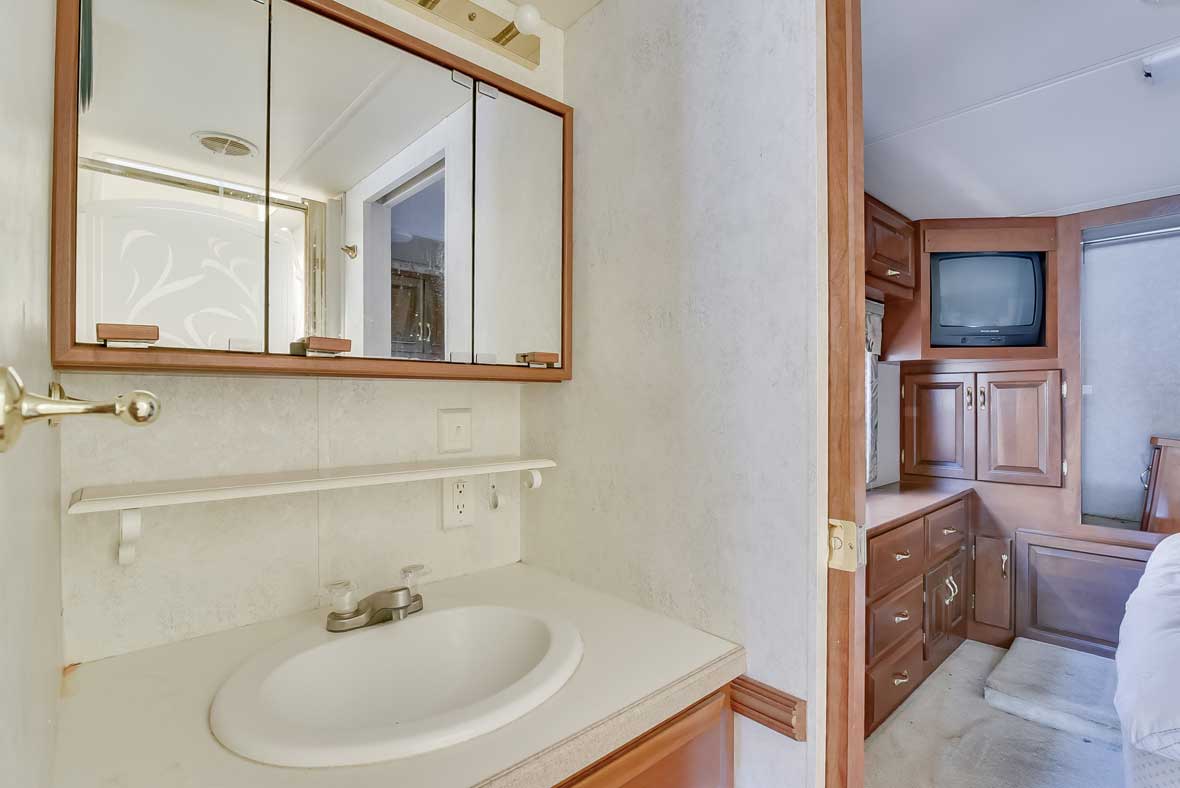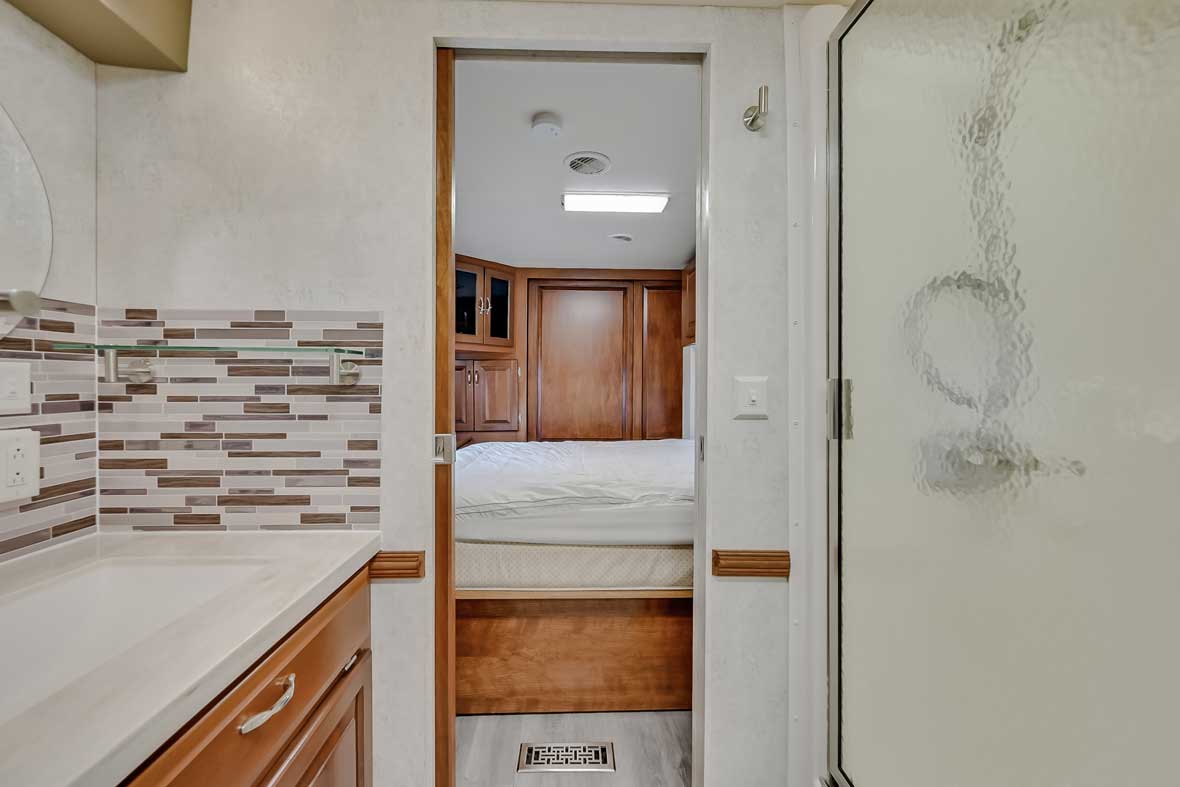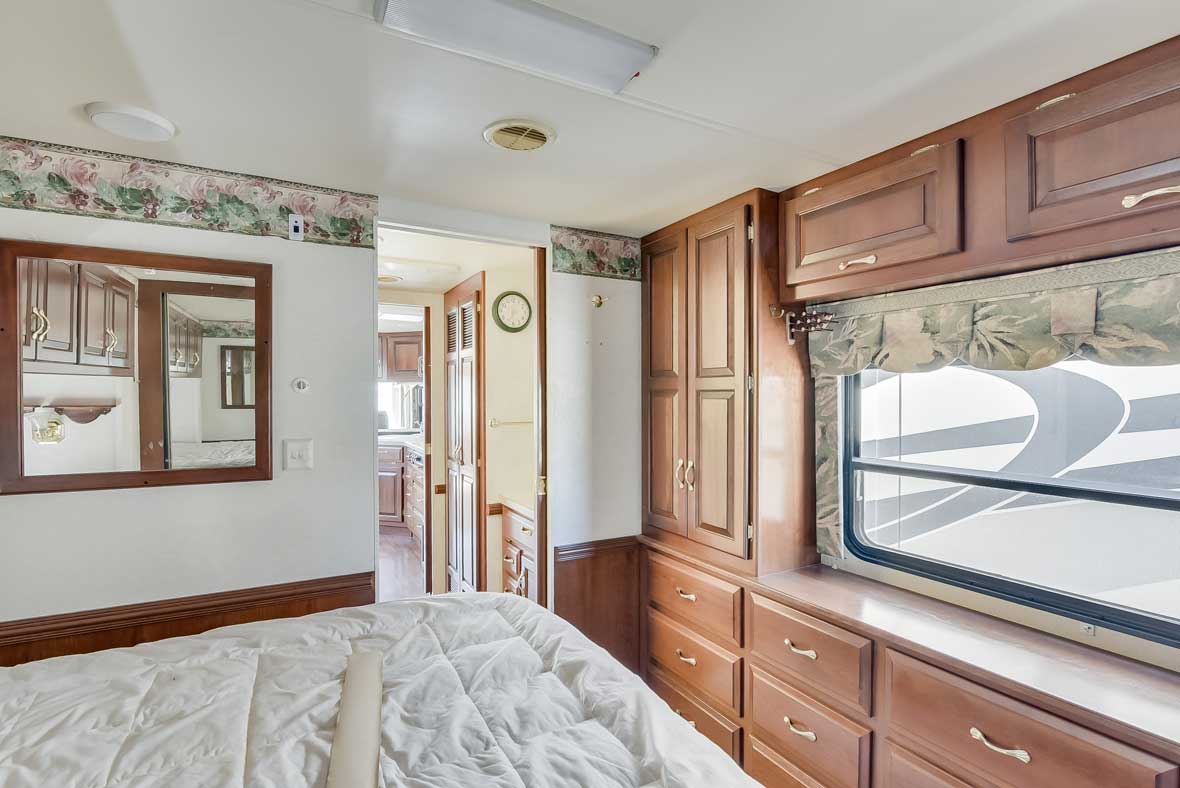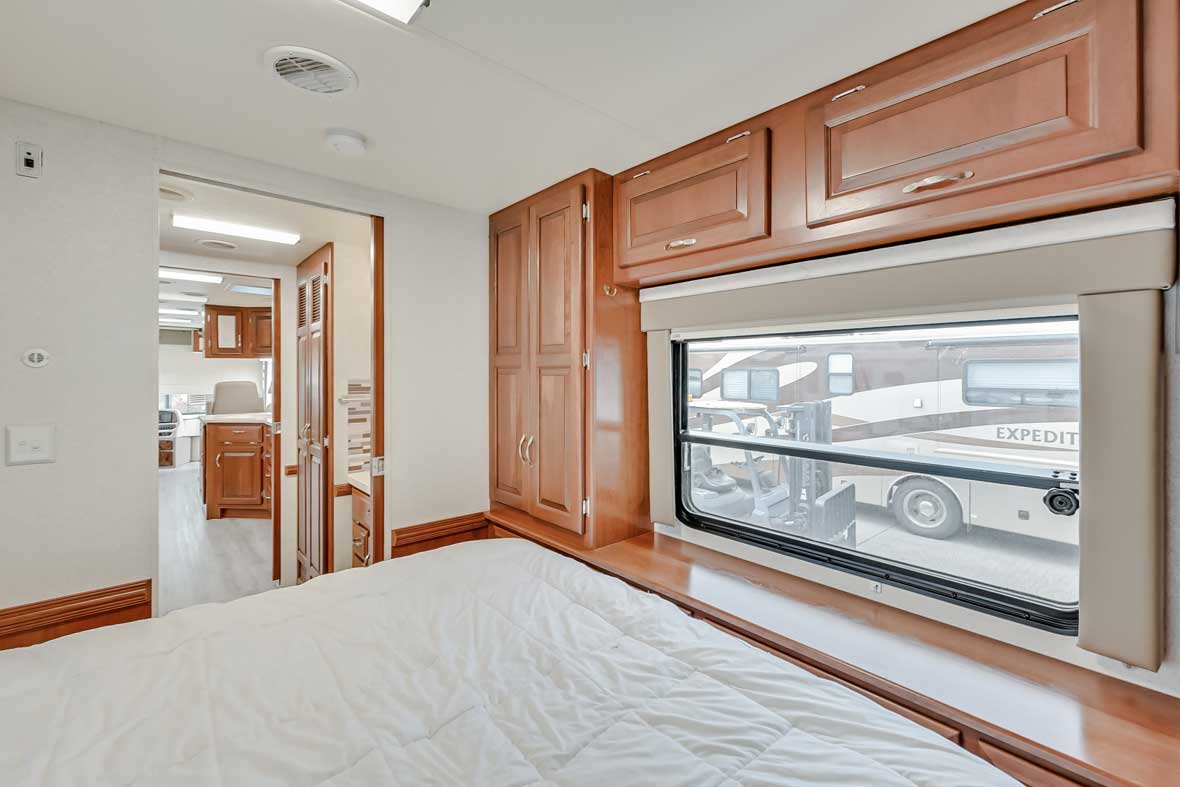 Ben Franklin had it right: "a penny saved is a penny earned." To earn your business, we have created a few special offers and convenience features for you. Click on any of the buttons below to get a discount on services or to get a free quote or make an appointment online.

10% OFF LABOR
To show gratitude for your
business, you can save 10% on
your next repair bill.
*Maximum savings $250
*Not valid with additional discounts

MAKE A DIFFERENCE
We proudly support CraigHospital.org.
We will donate 5% of pre-tax repair total on your behalf.

ROOF INSPECTION
Hail, UV rays, low hanging trees – let's
make sure your roof is ready for
the next adventure!