Is your horse trailer in need of a little TLC? If you've had your horse trailer for a while or have traveled quite a distance with it, it may be time to perform a few routine maintenance checks. Below, we've put together 10 tips to help keep your horse trailer safe and in top working condition.
1. Keep Your Tires In Good Condition
When it comes to horse trailer maintenance, it's a good idea to start from the bottom up. Make sure that your trailer's tires are in the best possible shape, checking that they have the correct air pressure at all times. Try to also check regularly for any holes, punctures, or other signs of wear and tear. Remember that (like your car) tires on your horse trailer have a shelf life and need to be replaced. However, you can extend their lifespan by rotating them regularly. Plus, by keeping an eye on your horse trailer's tires will help prevent blowouts that could potentially cause an accident down the line.
2. Check Your Trailer's Lug Nuts and Ball Bearings
Be sure to check that your trailer's lug nuts and ball bearings are still intact and in the best possible condition. Do regular checks to make sure that each of these important nuts and bearings are tightened and secured. The last thing you want is for one of these to come loose or fall off while you're driving. It's a good idea to keep a small repair kit in your car or trailer with the necessary tools to fix and tighten nuts and bolts on the road.
3. Keep an Eye On Your Turn Signals
Another very important safety feature, the turn signals on your trailer need to be checked regularly. While this is impossible to do while driving the trailer yourself, perhaps ask a friend or coworker to follow behind you, this way they can check that both your turn signals are working as they should.
4. Make Sure Your Brake Lights Work Properly
Naturally, one of the most important safety features of your horse trailer are your brake lights. You will want to perform regular checks to make sure that these are operating both safely and efficiently. As above, this may be another task that will require the assistance of a friend or family member.
5. Check Your Brakes Too
One of the top priorities of horse trailer safety is making sure that your actual brakes are checked frequently. When checking your brakes, the goal is to make sure that the towing vehicle and trailer will brake together at the very same moment. This will prevent unwanted slipping, skidding, or jackknifing. Also, make sure that your controller is fully adjusted to the correct level.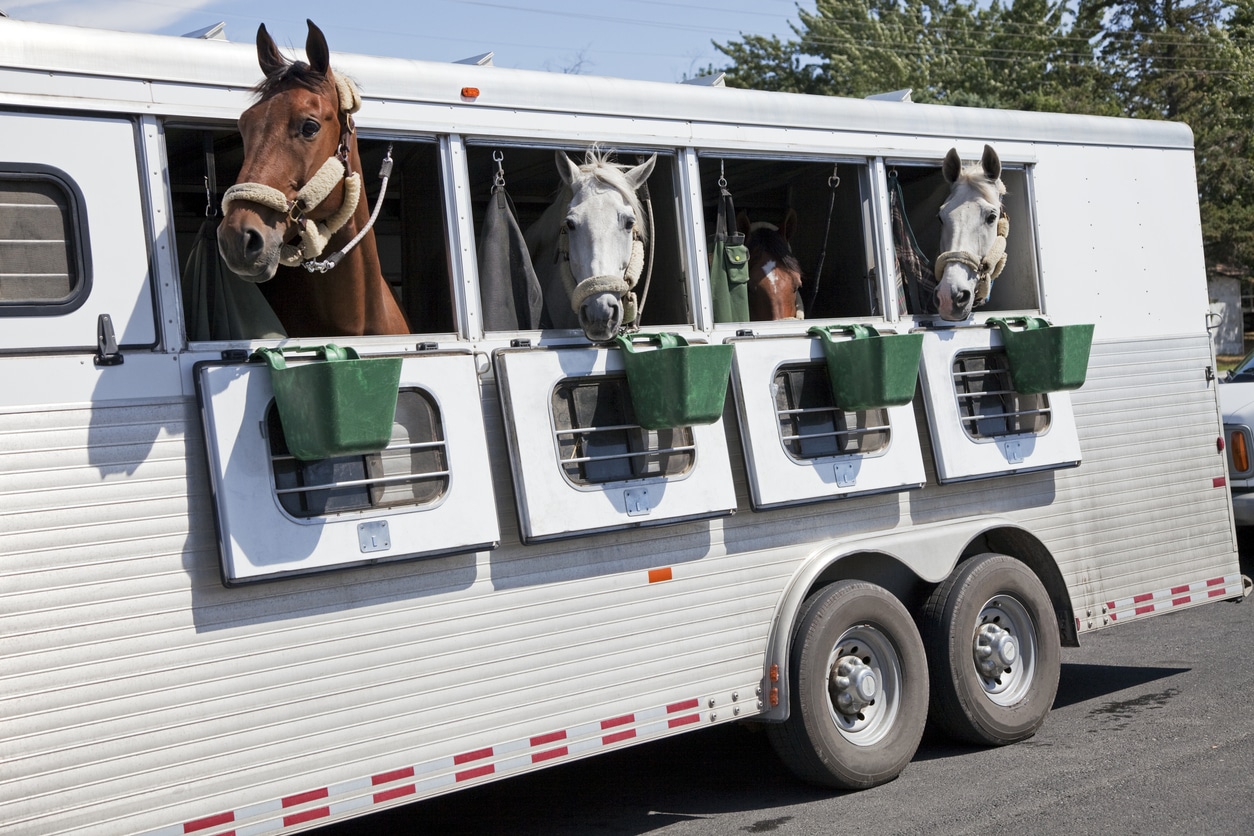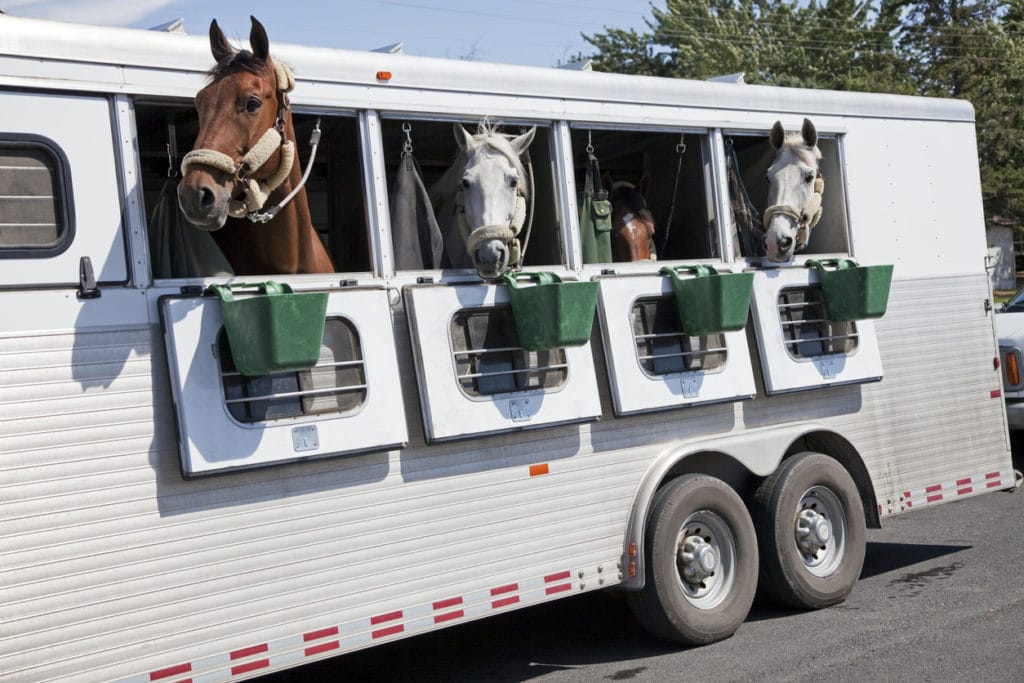 6. Keep Your Floors In Good Condition
Your next order of business is to check your horse trailer's floors. If you spot corrosion or rotting, you need to try and repair your floors straight away. If you leave damaged floors for too long, the damage could be too extensive and you may end up replacing your entire trailer. Take note that dry rot is especially hazardous when it comes to wooden trailers.
7. Keep It Clean
Make sure that the inside of your trailer is kept clean and dry. Be sure to wash and clean your mats, walls, and floors every time you use your trailer. You can also pressure wash the walls and floors for really stubborn dirt and grime if necessary. While regular deep cleaning may seem tedious, this will help to keep your trailer in tip-top condition for longer. Plus, it will help you spot any potential safety concerns that may develop over time.
8. Make Sure Your Trailer Doors Are Secure
It's imperative to check that your horse trailer doors are fully secured. You don't want them flying open while you are on the road. Not only is this very dangerous, but it will also frighten your horses. Check the locks and seals, as well as the frame and jamb to make sure that they are holding correctly. If you spot any cracks, tears, or seam issues replace the faulty or damaged doors immediately.
9. Check and Clean Your Trailer Windows
Always make sure that the windows of your horse trailer are in good nick too. On top of giving them a thorough cleaning regularly, be sure to check that they are secure and in place. After each long drive, examine all your trailer's windows for any cracks that look like they could potentially splinter or shatter.
10. Make Sure Your Trailer is Winter-Proof
If you will be traveling during the winter months, or live in a particularly harsh winter climate, it is important to winter-proof your horse trailer. When it comes to gearing your trailer up for cold weather, you'll need to follow certain steps such as disconnecting your battery or draining the trailer's water heater.
Your Industry Experts
With a reputation for excellence as a full-service RV repair shop, Coach Specialists have everything you need when it comes to buying, servicing and replacing your RVs and horse trailers. We have the skills and qualifications to make your horse trailer repair as quickly and as competitively priced as possible. Contact us today to learn more about our wide range of RV and horse trailer services.
Visit Coach Specialists today or simply fill out our online form here.