Whether you're a seasoned RV driver or planning on taking your first road trip, RV insurance can come in very handy if something goes wrong. Specialty RV insurance carriers understand exactly what sort of coverage your RV needs according to your budget. Below we break down the top 5 RV insurance claims and share a few ways you can prevent these problems from occurring in the first place.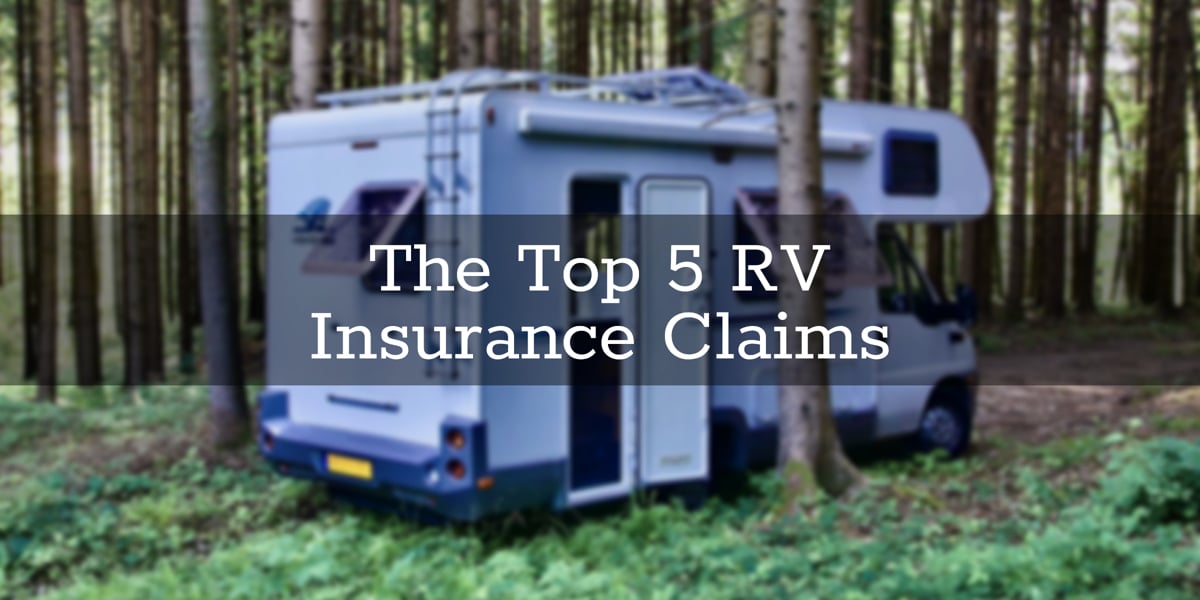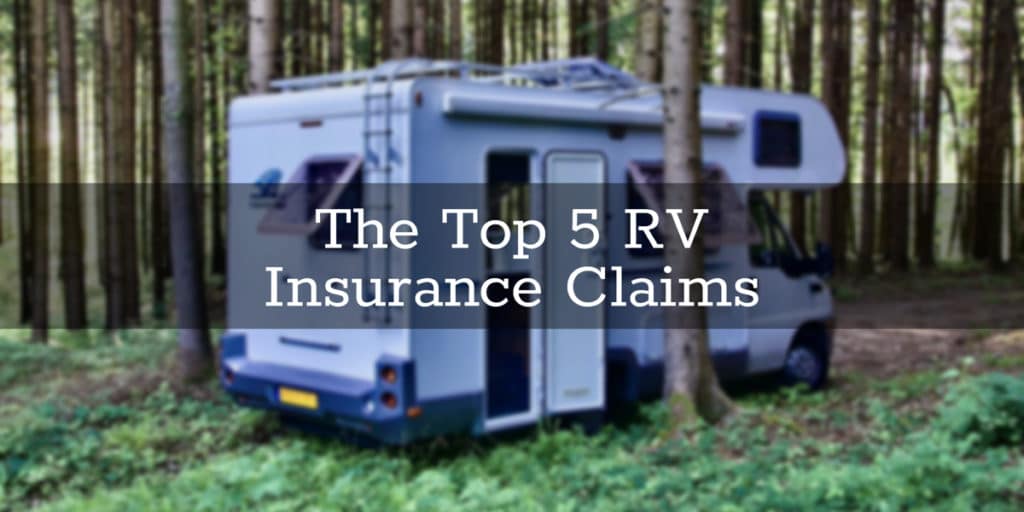 1. Tire Blowouts
The number one claim we see at Coach Specialists is RV tire blowouts. If you've ever had a tire blow, you'll quickly realize the amount of damage it can cause, and just how dangerous it can be. Because RVs are bigger and heavier than your average cars, they are harder to control when a blowout occurs. Therefore, a burst tire can cause significant damage and even harm you or those around you. Don't risk it, and make sure you check your tires regularly and always, always make sure they are in condition.
The most common cause of an RV tire blowout? An overloaded rig. However, blowouts can also happen if a tire is overinflated, under-inflated, or simply worn out from too much use. Luckily, your RV Insurance policy might cover blowouts, however, prevention is better than cure here. So, to avoid busting a tire, follow these simple tips:
Check your tire pressure monthly and especially at the start of any trip
Don't let the air out of a hot tire because it may be under-inflated when the tire cools
Check the wheels whenever your RV is parked for a couple of days or more
If a tire is punctured, have it dismounted and professionally repaired
Always replace tires that are over 7 years old, regardless of how they look and mileage
Check the weight of your RV (when loaded) and make sure your tires are rated appropriately
Don't use petroleum or alcohol-based tire products as these can accelerate tire wear
Wash your tires with a mix of mild soap and water and scrub them with a soft brush. Also, be sure to keep your tires covered when your rig is off the road
2. Refrigerator Fires and Propane Leaks
At Coach Specialists, another claim we see regularly is due to refrigerator fires caused by malfunctions in a fridge's cooling system as well as propane gas leaks. As you know, this can be very dangerous and something you need to avoid at all costs. When it comes to your icebox and propane gas, here are a few important steps to follow:
Familiarize yourself with the make and model of your fridge, and always keep an eye out for product recalls on their company website
Always install a reliable propane gas detector
Make sure your oven and stove are completely off when they're not in use
Check that your engine and any propane-fueled appliances are turned off before refueling
Do not drive with your refrigerator running on the propane setting
3. Colliding with Gas Station Overhangs and Bridges
Surprisingly, many RV drivers forget the height of their vehicle, and roofs become lodged under gas station overhangs or bridges. As you can imagine, this can cause significant damage to your beloved RV, so here are a few ideas to help you out:
Check your route ahead of time and earmark any possible bridges or gas stations that you made need to approach with caution
It's a good idea to place a post-it note on your dashboard with your RV's height. This way you will be able to avoid any bridges or overhangs that will damage the top of your vehicle
Remember to take note of any additional aerials and antennas that may add extra height to your RV's roof
4. Forgetting to Retract Steps and Awnings
It happens to the best of us! Sometimes we just forget to retract our RV's steps or awnings before we head off home or to the next stop on our journey. Leaving your RV's stairs or awnings out means that they can suffer significant damage and may even need complete repair. Before starting your engine, be sure to do the following:
Triple check that your awnings, jacks, and steps are fully retracted. Make a note of how many awnings, jacks, and steps you need to check around your entire RV and tick them off as you go
Check your latch doors too, and make sure they are 100% secure
If your awnings or steps are having trouble retracting, drive to your nearest Coach Specialists, don't wait until you are back home. As you can imagine, if left this could only make the problem worse.
5. Pest Infestation
When your RV sits empty for a long period of time mice, rats, squirrels, and raccoons can set up camp for the winter in the comfort of your rig. These little guys can often cause huge amounts of damage as they chew and gnaw through all kinds of things in your RV. To avoid unwelcome furry houseguests, try the following:
Start your RV once a week during its downtime, this will help scare off any mice or raccoons eyeing out your cozy RV
Keep your RV clean and don't leave any food lying around to lure them in, even if it's in sealed bags and containers
There are natural repellents or essential oils that won't hurt the critters but will work towards keeping them at bay
There you have it, our top 5 RV insurance claims we see at Coach Specialists. Remember, regular RV services will help make sure that some of these issues don't lead to bigger problems down the line. If you have any questions about an insurance claim or need something repaired we are always here to help, so contact us today.